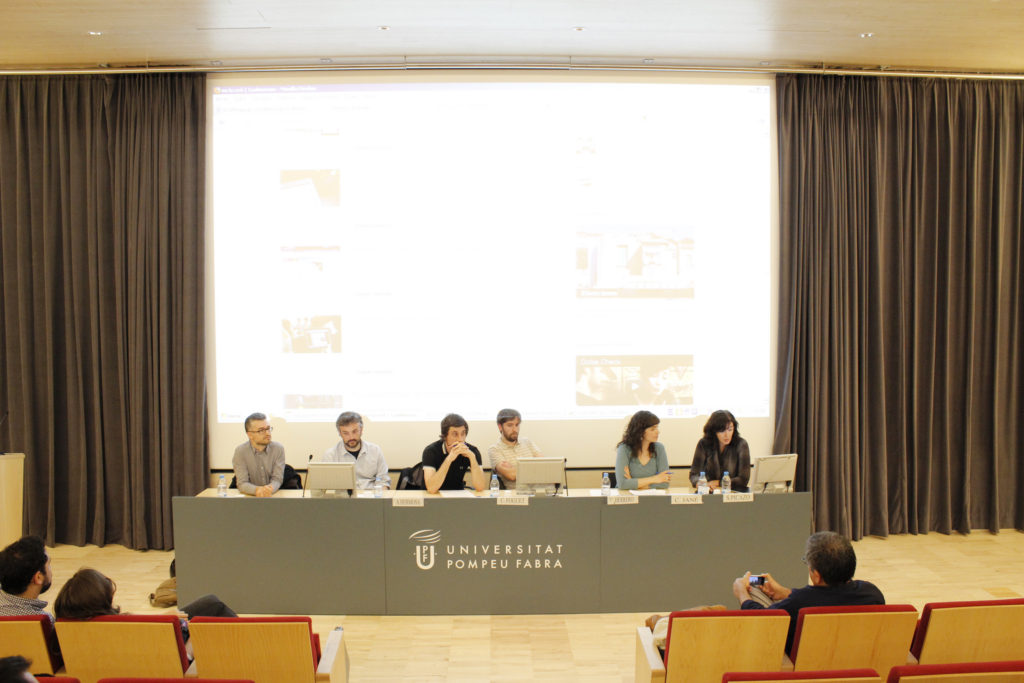 BCNMedialab was a collective of journalists that gathered around a simple notion: journalism must reinvent itself in order to survive. In September 2010, a group of journalists that were following each other through their blogs and social media, met in real life to discuss the state of journalism. In those years, massive layoffs were common among big media companies, and some were even disappearing. We thought journalists needed a place to discuss the issues and try to find solutions to that crisis. That's how BCNMedialab was born.
The main purpose of the group was to organize a series of themed events. In each, we approached an issue or topic related to journalism and how to overcome the crippling crisis it was, and in many ways still is, facing. We also organized a parallel series of events called Experiences in which we showcased journalism and media startups. We partnered with the Col·legi de Periodistes de Catalunya and AnticsUPF, the alumni organization of the Universitat Pompeu Fabra.
In total, during the 3 years the BCNMedialab was active, we organized 13 events. 657 people attended these events. Almost 2.500 people followed us on Twitter, more than 800 on Facebook and we had 25.000 unique visitors to our website. We decided to disband the collective once we decided that our objective to serve as a meeting point for journalists and a catalyst for a discussion around the journalism craft was achieved. It was time for other organizations and people to take on that challenge.
My role in a collective success
The BCNMedialab collective was completely horizontal and all decisions were made in assembly. But because of our different skills and degree of involvement, some tasks were managed by different people. My role in the collective was:
Event organization. Even though each event was organized by different members, I participated in the organization of most of the events we managed to host. Some key tasks here included managing the agenda, the speakers, the venue, and running meetings with the rest of the collective, I also managed the promotion of each event, which was done through email and social media, as well as our website.
Branding. I designed the logos we used on the events. Both the main BCNMedialab logo, as well as the Experiences events logo. The accent color of this logo changed in each new event. Each event had its own logo with its own dedicated color.
Website editor and management. I ran the day-to-day operations of the website, which was built on WordPress. I was also one of the people taking on the role of editor of the website, getting content from other people in the collective as well as outside. I also contributed content regularly.